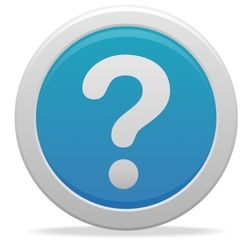 As the name would suggest, this section is a compilation of answers to the questions our clients commonly ask. Just start by following one of the links below.
If you think of a question that is not on this list, please click on "Ask a Question" and let us know what you're thinking. If enough people ask the same question, we'll post the answer in this section for future visitors.
We suggest you use our online estimate request form. Please do not hesitate to call our office for further clarification.

How long does it take for you to complete my order?

In fairness to all our customers, work is done in the order it is received. We will do whatever possible to accommodate rush jobs if this does not cause delay to another customer's order. When necessary, a Rush Charge may apply.

What is a "proof"?

A proof is a way of ensuring that we have set up your project accurately and that everything is positioned according to your requirements. Typically, we will produce a proof which will be sent to you online. Your order will be on hold until we have your approval.

Why do I need to look at a proof if I've already given you everything I need to have done?

Your approval on the final proof is assurance that you have looked over every aspect of our work and approve it as accurate. It benefits everyone if errors are caught in the proofing process rather than after the job is completed and delivered.

Do I still need to approve a proof if I bring my work in on disk?

Output devices process digital information using a variety of processing languages. Your approval of the proof which we will provide assures that the output device used has correctly interpreted and processed the information you have provided.

How do I pay for my job?

We accept Cash, Checks, VISA, MASTERCARD and AMERICAN EXPRESS.
We accept ACH/EDI payments.
When your job is completed, we will e-mail you an invoice which you can pay online. Payments are secured by VERISIGN.

What are your payment terms?

Our terms are Net 30 for accounts in good standing. Accounts over 45 days will rever to C.O.D. until past due invoice are paid.

In order to process first time orders, we require 50% of total due. Balance is due on delivery. If you wouldlike to be bille Net 30 on future orders, please submit a credit application.

Do custom orders require advance payment?

Some custom orders require 50% deposit and balance on job completion.

Why can't I give you my job specs on the phone?

In an effort to ensure accuracy in our work, we must insist that job specifications be submitted in writing. We cannot be responsible for errors incurred in verbal orders.

Do you have a minimum order?

Since 1982, our minimum manufacturing setup and billing has been $15.00 plus tax and shipping if applicable.
Metal engraving jobs have a $35 minimum.